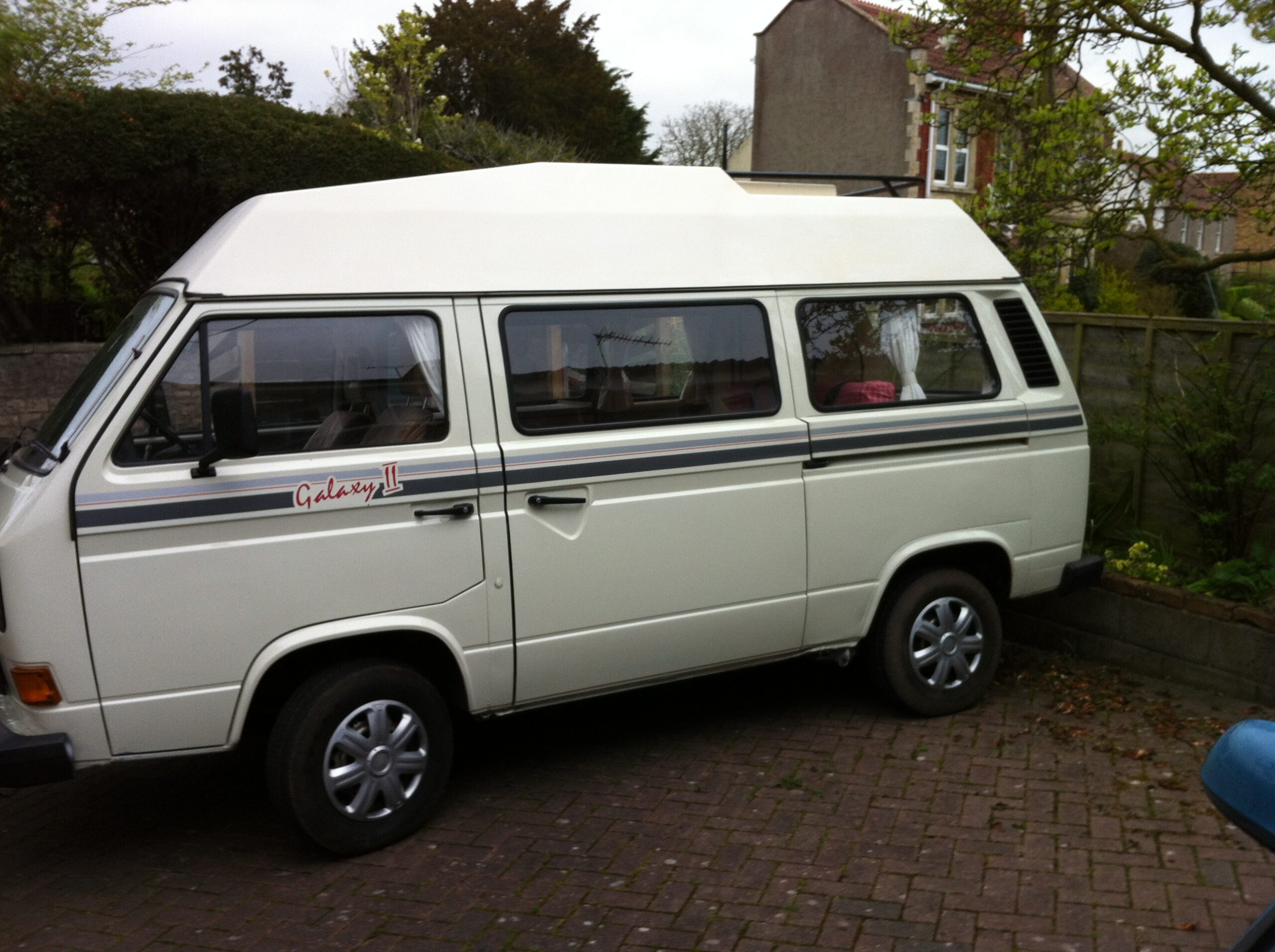 After owning a Mazda Bongo a few years ago i decided to take the plunge and buy a camper van. This VW T25 is 31 years old and is in good condition for its age. He is called Pippin and a video of the previous owner can be seen above and on youtube.
It has a reconditioned engine, seats four people with belts and sleeps 4. A littler fridge, a grill, a sink, electric hookup and a drive away awning. Even a great stereo complete with i-Pod dock.
No power steering plus the steering wheel is huge! It is like driving an old bus but i love it –  lots of character and that classic VW sound! However, it is the later water-cooled version so hopefully a little more reliable but I joined the AA just in case.
The friendly wave
When I collected it last weekend a mint condition T2 camper drove past and gave me the thumbs up and we exchanged a wave. Wow, i haven't enjoyed that vehicle recognition since owning a Fiat Coupé.
Hopefully plenty of adventures ahead, i'm already planning a trip to the coast, the New Forest and Dorset.
---
Now Sold
So almost 5 years later and i sold it. We had many adventures to campsites in Devon, Cornwall and South Wales. Plus a trip to the Goodwood Festival of Speed.  However i found that we didn't use it as much as I expected and it's time to let someone else have some fun. No regrets, just another tick in the bucket list.
If anyone is looking for a great VW specialist in Bristol i would whole heartedly recommend Jeff's Shack!